Thales Alenia Space
Thales Alenia Space: the new website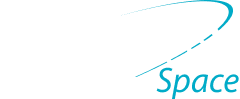 Role
Website, Digital Identity, Social media Campaign, Accessibility
Campaign
2022 Thales Alenia Space new website launch
Thales Alenia Space new website
Objective
Xister Reply redefines the corporate communication standards with the new website of Thales Alenia Space, an international leader for over 40 years in the production of systems and equipment for space telecommunications, satellite navigation, Earth observation, science, exploration and transport.
Idea
An innovative project with solutions developed ad hoc, integrated in the adoption of a modern and functional UX-UI and in total compliance with Best Practices and the principles of Inclusive and Sustainable Design. A simple user experience and more straightforward, more intuitive navigation paths and a redesigned information architecture.
Design trends
A design with a strong visual impact, an attractive and elegant interface where the animations created contribute to enhancing the original contents that tell about the company and its projects.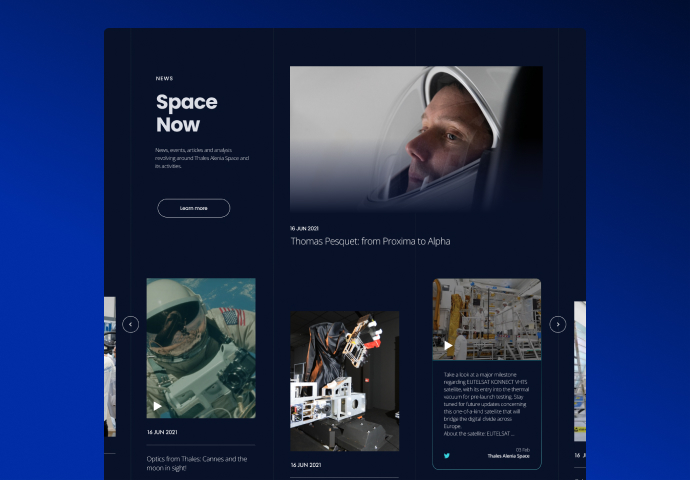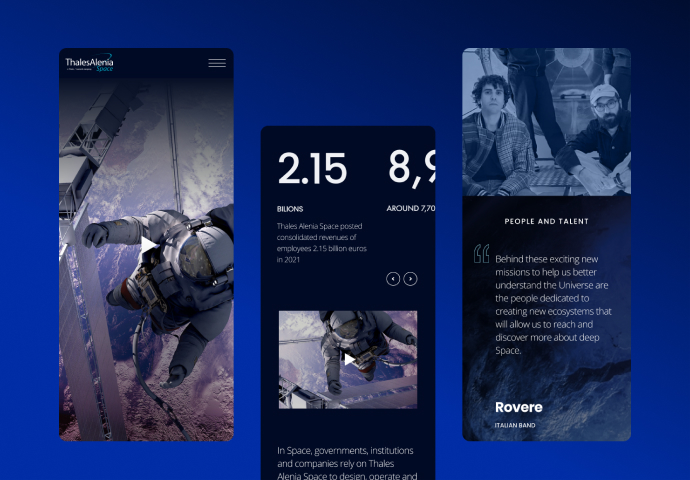 New Communication
The unique website showcases various talents and innovative solutions underpinning the company's activities in the fields of telecommunications, satellite navigation, Earth observation and environmental monitoring, space exploration, science and orbital infrastructure.
Ad hoc solutions
The development and creation of the website was an innovative project with ad-hoc developed solutions, taking into account a modern and functional user experience (UX)/user interface (UI), while integrating best practices and principles of inclusive and sustainable design. The striking design is based on an attractive and elegant interface, where the animations created help to highlight original content that references the company's innovative DNA and projects.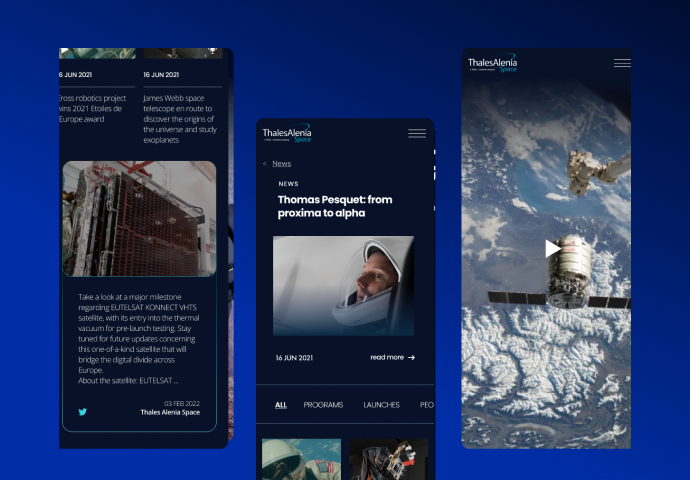 We worked on the accessibility assessment and today thew website is certified 97% accessible.
Video animations, social media campaign and results
Animations and social
To support the launch of the new website, Xister Reply also created video animations and engaging narrative materials that were used on the company's social media.
Interesting results
Xister Reply is very proud to announce that the site was nominated for the 2023 Webby Awards and, among about 14K applicants, they assigned 6 Winners and 7 Honoree and Thales Alenia website got a Webby Honoree: such a good results!