Role
Stunt Instagram Livestreaming
Campaign
MAC Locked Kiss Ink Launch
Media
Website Instagram Facebook
Mac Locked Kiss Ink stunt
Objective
We wanted to create a remarkable online and offline launch campaign for the new "Locked Kiss Ink". A kissproof, transfer-proof and waterproof liquid lipstick with 24 hours of weightless wear and rich matte colour.
Idea
It's time to unlock your lips.
To celebrate this big launch and to spread the news of this innovative lipstick, we set up a spectacular event. Infused with the enchantment of Valentine's Day, our event unfolded at the prestigious Mac Pro Store in via Dante, the heart of Milan, welcoming journalists and influencers.
Together we challenged the product promise of the new Locked Kiss Ink, live, in front of hundreds of passers-by and onlookers: let's unlock your lips!
The event
"Simply" the longest kiss ever.
To celebrate Valentine's Day, three couples embarked on a remarkable test of endurance: a 12-hour-long kiss from the show window of the Via Dante MAC store in Milan. On the day of the event, the windows and the entire store were specially arranged and decorated to enhance the visibility of the stunt and boost engagement. The dominant hue was a vibrant red, with red LED strips framing the 3 windows.
Unlock your Lips
Such an event deserved a proper stage: a neon "Unlock your Lips"sign to catch the attention of onlookers and passers-by, and a lip-shaped sofa to welcome the three couples, the stars of the longest kiss in history.
The kiss from offline went online through a live-streaming, shared in MAC Stores throughout Italy and on MAC Cosmetics Italy's Instagram profile.
Social Campaign
A kissing marathon invades social feeds.
A dedicated social media campaign announced the stunt in the days leading up to the event, and on February 14th, the kiss invaded social feeds through a live-streaming, shared in MAC Stores and on MAC Cosmetics Italy's Instagram profile.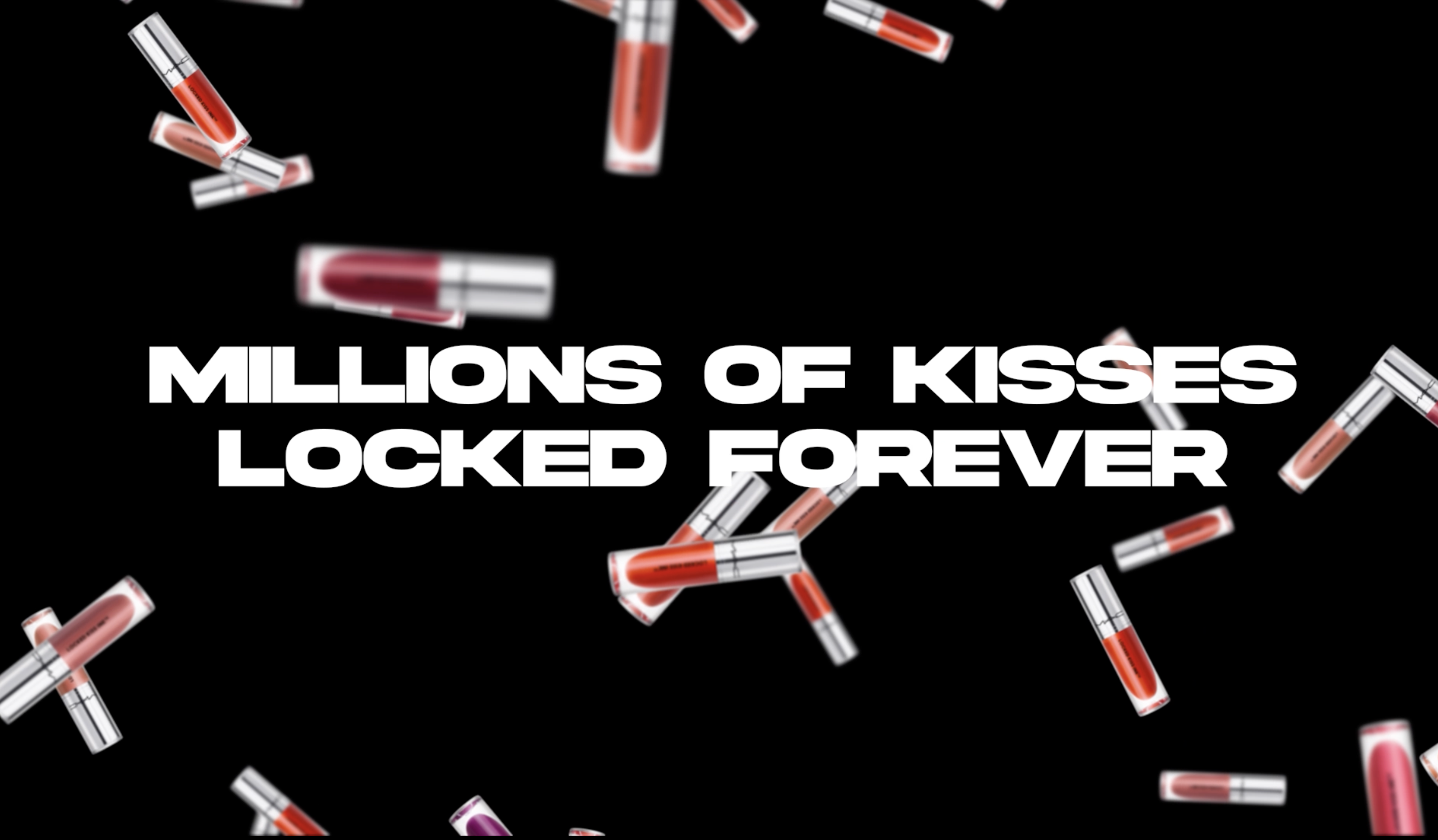 Takeover
Challenge Overcomed
The launch event was a huge success, with lots of enthusiastic reactions from guests. Overall, it was an excellent opportunity for M.A.C Cosmetics to showcase their new Locked Kiss Ink lipstick in a stylish and memorable way.